Yun, Seungman, Deb, Wei-Hung and Matt attended the ASCB meeting in San Francisco between December 3rd and 7th.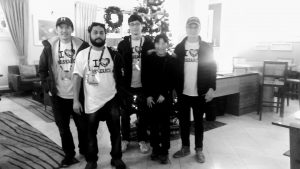 The trip back and forth was long and bumpy. The schedule was hectic and demanding. But we met old friends, made new friends, discovered cool toys and learned a lot.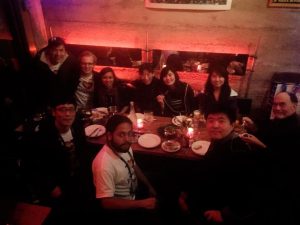 (Prof. Ikuko Fujiwara from Nagoya University, Prof. Tim O'Brien from UNC, Prof. Moumita Das from Rochester Institute of Technology and Prof. Ying Lu from Harvard joined us at B44 to have a night of good tapas, good wine, good conversation and good memory.)
We had fun and will be back for more cell biology and biophysics next year in Philly!